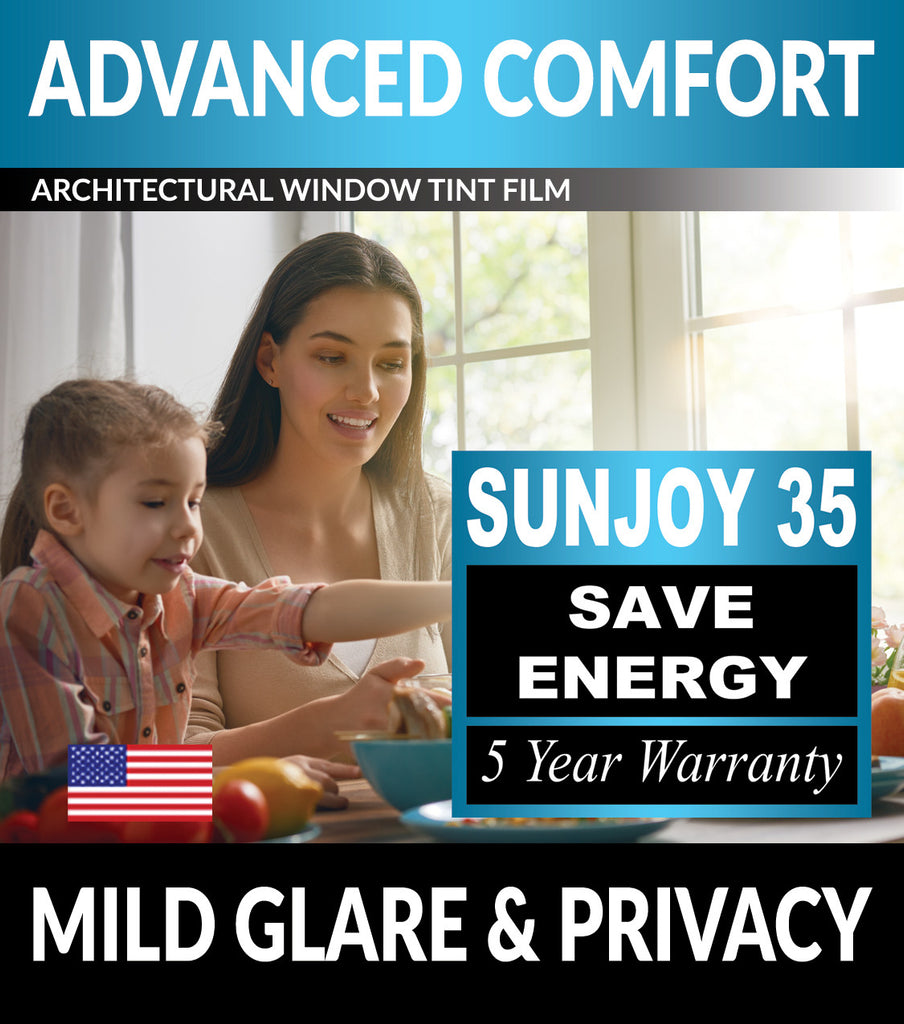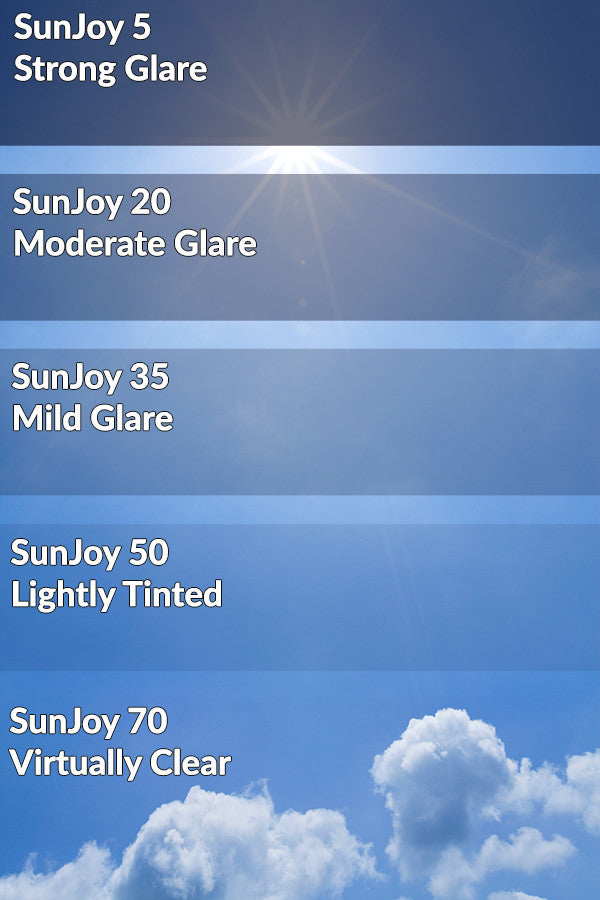 SunJoy 35 Mild Glare Mild Privacy Energy Efficient Window Tint Film For Home/Commercial Tinting
SunJoy 35 window film is a crystal-clear mild tinted thin film.  
SunJoy 35 is embedded with precious metal. At today's technology, hands down metallic window film is the most cost effective solution.
SunJoy 35 has a low solar energy absorption percentage. This means it will not increase enough stress on the glass causing glass breakage and seal failure. This also means SunJoy is safe to be installed on double pane windows1.
Glare Reduction: Mild
Daytime Privacy: Mild
Total Solar Energy Rejection: 64%
UV Rejection: 99%
IR Rejection: 71%
Solar Energy Absorbed: 38%
Visible Light Reflected Interior: 36%
Visible Light Reflected Exterior: 38%
Warranty: 5 Year Limited
1 Excluding wired or textured glass, any glass which is visible damaged, chipped, cracked or pierced or where light can be seen between glass and frame; or on non-glass materials, such as polycarbonates or other plastics; or in locations in which there has been prior glass breakage; or on glass which is framed by concrete, solid metal or sealant which is no longer resilient; or any glass of 100 square feet or more or having any linear dimension (height, width, or diagonal) of more than 12 feet; or when damage occurs partly by reason of loss by any cause other than thermal shock fracture, including, but not limited to, impact, stress, scratching, improper application or installation, wind or the elements, earthquakes or other acts of God, fire, war, invasion, hostilities, rebellion, insurrection, wear and tear, inherent vice, pre-existing break, or latent defect; or when 25% of less of a glass lite is shaded and the shaded area includes more than 25% of the lite's perimeter.