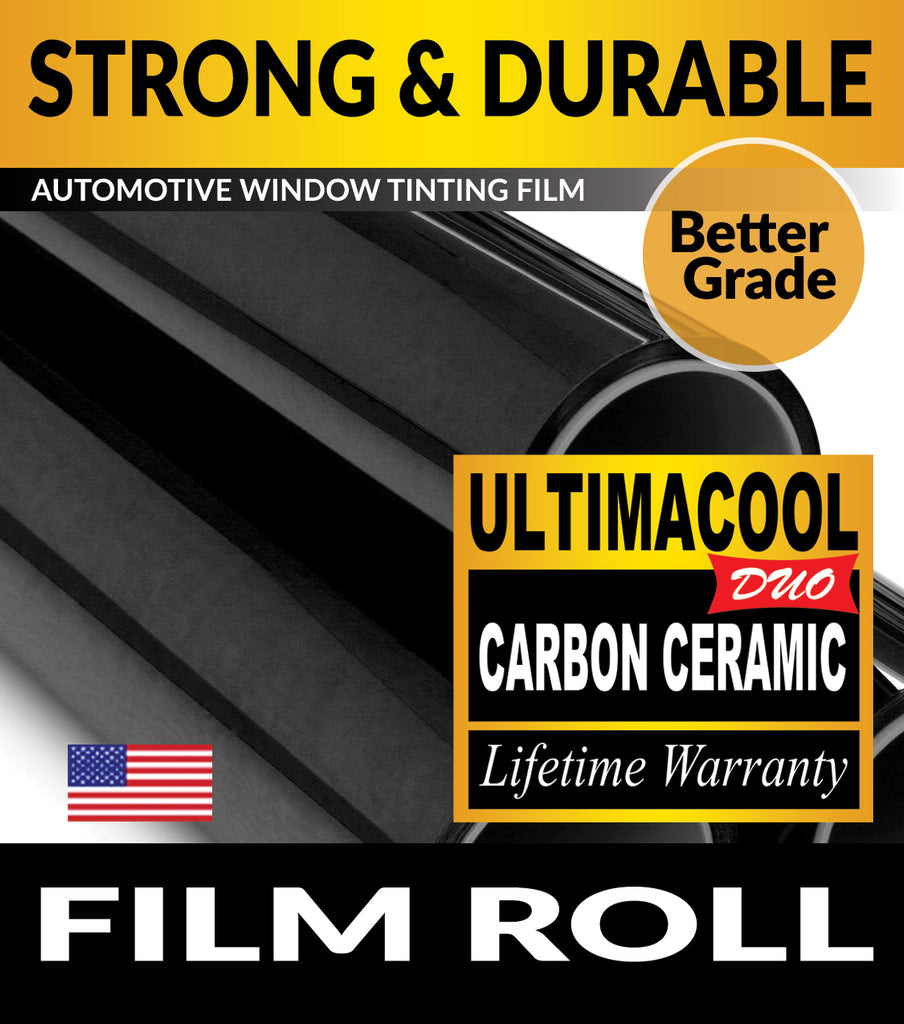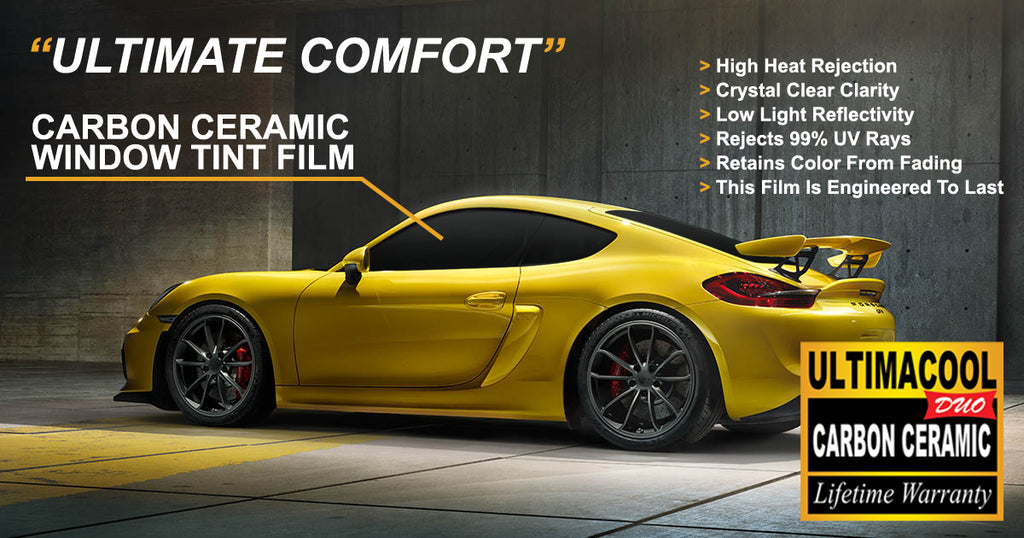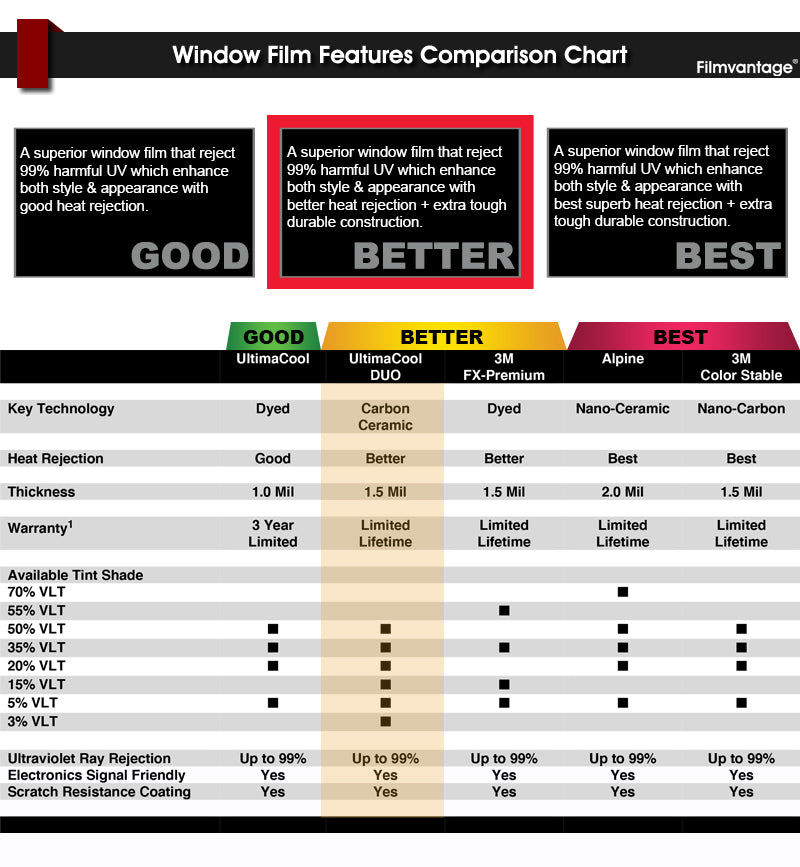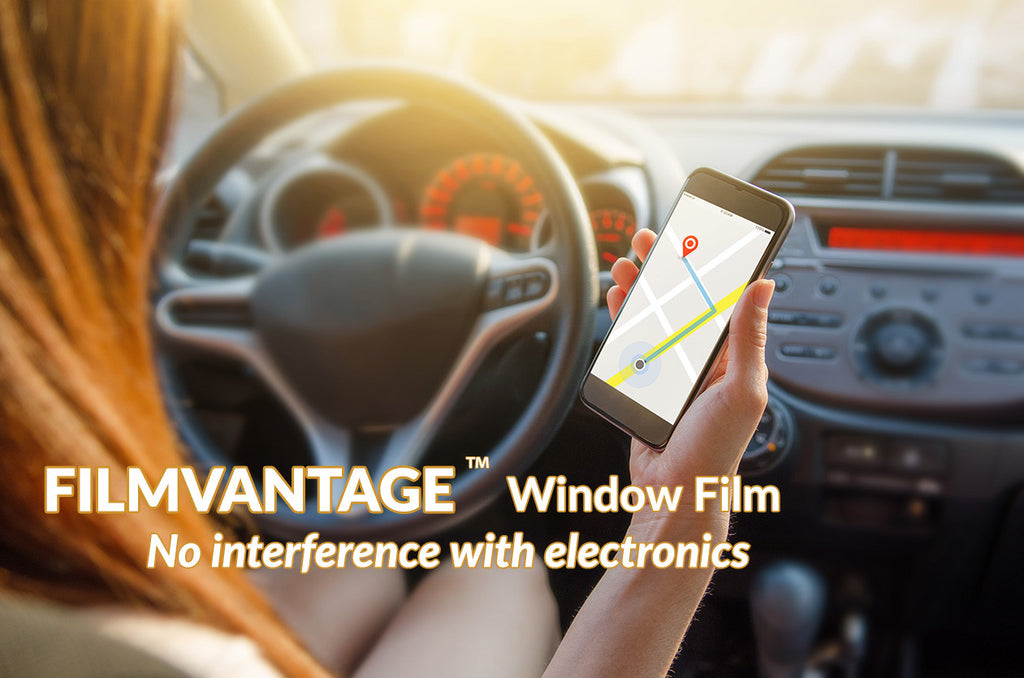 UltimaCool DUO Carbon Ceramic Window Tint Film UnCut Roll For Automotive Tinting
Benefits of Automotive Window Tinting Film
For many years we have argued that, all things considered, window tinting film is the most popular automotive accessory in the world.  It's genuinely good-looking, incredibly beneficial, and astonishingly economical.
Features
Unique Formulated With Carbon Ceramic
Carbon Ceramic provides high heat rejection and keeps everyone cool in mid-July heat.  Also, it provides stability of black color, maintaining the good looks while protecting the film from changing color.
99% UV Protection
This film blocks almost the entire amount of UVA and UVB rays which are the main cause of interior fading and skin damage.
Heavy Weight 1.5 Mil Structure
50% thicker* for easy handling and helps hold shattered glass together, keeping everyone safe.
Low Light Reflectivity
This film does not contain metal, meaning it will not interfere with your cellular signals, GPS, radar detector, garage door opener, toll pass, and your satellite, FM, AM radio will be uninterrupted
Limited Lifetime Warranty1
For the long run, when choosing window tint film, be certain not to compromise on the quality.  Tested in everyday and extreme environments, this film is durable, designed to last, and virtually maintenance free.
High heat rejection
Crystal clear clarity
Much stronger & durable
Do not contains metal
Zero interference with electronics signals
Rejects 99% UV rays
Retains color from fading
This film is engineered to last
Limited lifetime warranty1
Available tint shade: 50%, 35%, 20%, 15%, 5% limo, and 3% super limo
Watch How-To Install & Demonstration Videos on our YouTube channel
1 Please visit our legal page.
* Please visit our legal page.